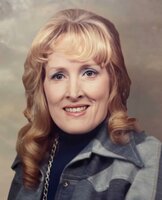 Mary Weech
Mary (Duffy) Weech of East Hampton, formerly of East Hartford, passed away on November 3, 2022 surrounded by her loving family.
Born August 24, 1933 in Brooklyn, New York to Martin and Helen Duffy.
Mary loved growing up in Brooklyn with her three sisters and her brother.
She married the love of her life Dean Weech Sr. and they settled in Connecticut to raise their four boys. Mary worked as an office manager for 50 years in the food industry and retired at the age of 85.
Mary was the most loving and giving mother, sister, and nana. The joy in her life came from spending time with her family. She was predeceased by her husband of 41 years, Dean Weech Sr., her sons Dean Weech Jr. and David Weech, her sisters Helen, Pat, and Frances and brother Anthony.
She leaves behind her son Doug Weech and his wife Lori, with whom she resided; her son Jim Weech and his wife Becky; her grandchildren Deanna Weech, whom Mary raised, Sean and Caitlin Weech, Shannon and David Ricard, Mandee Weech, Chrissy Weech, and her great granddaughter Madison Weech. She also leaves her honorary fifth son Ed Cassella; as well as many very special nieces, nephews and sister-in-law Margret Duffy.
We would like to thank her care giver Caitie Berg who took such loving care of our mother and also the Middlesex hospice care workers.
A Mass of Christian Burial will be celebrated on Monday, November 7, 2022 at 11:00 am at St. Edmund Campion Parish in Our Lady of Peace Church, 370 May Road, East Hartford, CT 06118. Burial will be in St. James Cemetery, Manchester. Friends may call on Monday, November 7, 2022 from 9:00 am to 10:30 am at Mulryan Funeral Home, 725 Hebron Ave., Glastonbury. For online condolences, please visit www.mulryanfh.com.